ORTHOPEDICS REDEFINED USING CUTTING EDGE TECHNOLOGY
Diagnostic Ultrasound • Platelet Rich Plasma (PRP) • Minimally Invasive Treatments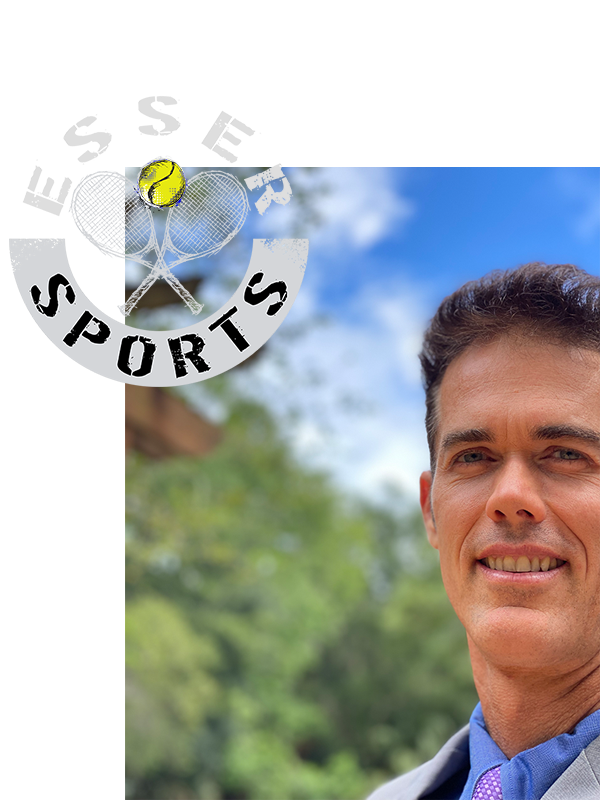 How EsserSports works:
Step 1: You review my site, watch my videos and decide if we are a good fit.
Step 2: You book a visit by clicking here.
-We have a tele-visit unless otherwise specified and if needed then schedule an in-person visit. 
Step 3: After the visit(s), if we determine you are a good candidate for a biologic procedure, you then triple check your schedule and our check list and select the date and time that works for you.
Step 4:  You Pay Online.  No hidden fees, no add-ons, no nonsense.  The rates are listed clearly HERE for each visit and procedure we offer.
I started EsserSports to provide you with excellent, affordable, personalized sports and biologic care. Like you I am tired of "1 Size Fits All" medical care where you get treated more like a number than a person and where prices have no relationship to value or true cost.
Prior to starting EsserSports I completed over 40,000 patient visits and performed over 10,000 injections and procedures. I have served as a residency and fellowship faculty member, a team physician for the division 1 athletics at the University of North Florida and have presented extensively teaching other physicians about the power of biologics and lifestyle to transform human health.
I completed sports fellowship training at Mayo Clinic, Residency at Harvard Medical school and my medical degree at the University of South Florida.
EsserSports is built upon my knowledge and experience and I promise you, I will always provide you with science-based opinions and procedures in an environment of empathy, shared decision making and excellence at the lowest price possible.
I am here to be part of your success story! I look forward to meeting you soon!


What makes EsserSports Unique? 
Training: Dr Esser is a Harvard and Mayo Clinic trained physician with advanced knowledge of musculoskeletal issues and biologic treatments.
Experience: Dr Esser has completed over 10,000 injections including biologics, gels, steroids, prolotherapy and the like.
Guidance: All injections are performed by Dr Esser with direct ultrasound guidance. There is no guessing where the injection is placed. He KNOWS every time.
Cost: Our prices for Biologic injections are the lowest possible. If you find a more affordable option for comparable injection let us know. If you cannot afford a procedure, let us know and we may be able to provide you a "scholarship" injection.
Efficiency: We aim to reduce unnecessary travel and visits. We want you to spend the least amount of time and money to get the maximum result from your treatment.
Comprehensive: Dr Esser complements his sports care and biologics with total health counseling and recommendations on nutrition, exercise, sleep and stress.
POPULAR Conditions Treated
WHAT OUR PATIENTS ARE SAYING

BHIF
I have been blessed by Dr. Esser's care for many years. He is very skilled and a good listener. I trust him more than any other orthopedic doctor.

Pamela
I saw Dr. Easer for a nerve injection in my shoulder. He was terrific, made me feel at ease, and had the best bedside manner I have experienced in quite a while. I will recommend him to all my friends!

C. Malcolm
Great interpersonal skills. I felt confident in his expertise by his knowledge relating to my diagnosis. Laid out a plan of care with realistic expectations. I immediately felt that I made the right decision choosing Dr. Esser.

Skiwizzi
My son has been having wrist pain for a few months, and Dr. Esser was able to identify and address the issue along with meeting the unusual needs of a young boy that never sits still. Dr. Esser listened, treated us like valued individuals, changed his assessment to meet the developmental needs of a 7 year old, conducted a thorough assessment and evaluation and he was incredibly knowledgeable on his field of medicine. Everyone we encountered was wonderful and made us feel welcome. My son says Dr. Esser is his favorite doctor!

Elizabeth
I was impressed by Dr. Esser's thoroughness and professionalism. I did not feel rushed and felt he was genuinely interested in finding out what is causing my pain.

HM
Dr. Esser is an excellent communicator. He's able to clearly explain the recovery options and steps to full recovery.
The battle rages on whether "your cells" (Autografts) or cells from someone else (Allografts) are the best choice for your biologic treatments. Science is constantly advancing but as of
Clinics are popping up everywhere promising you the moon and taking your retirement funds. As a Harvard-trained MD committed to helping people, I hate seeing people taken advantage of. So